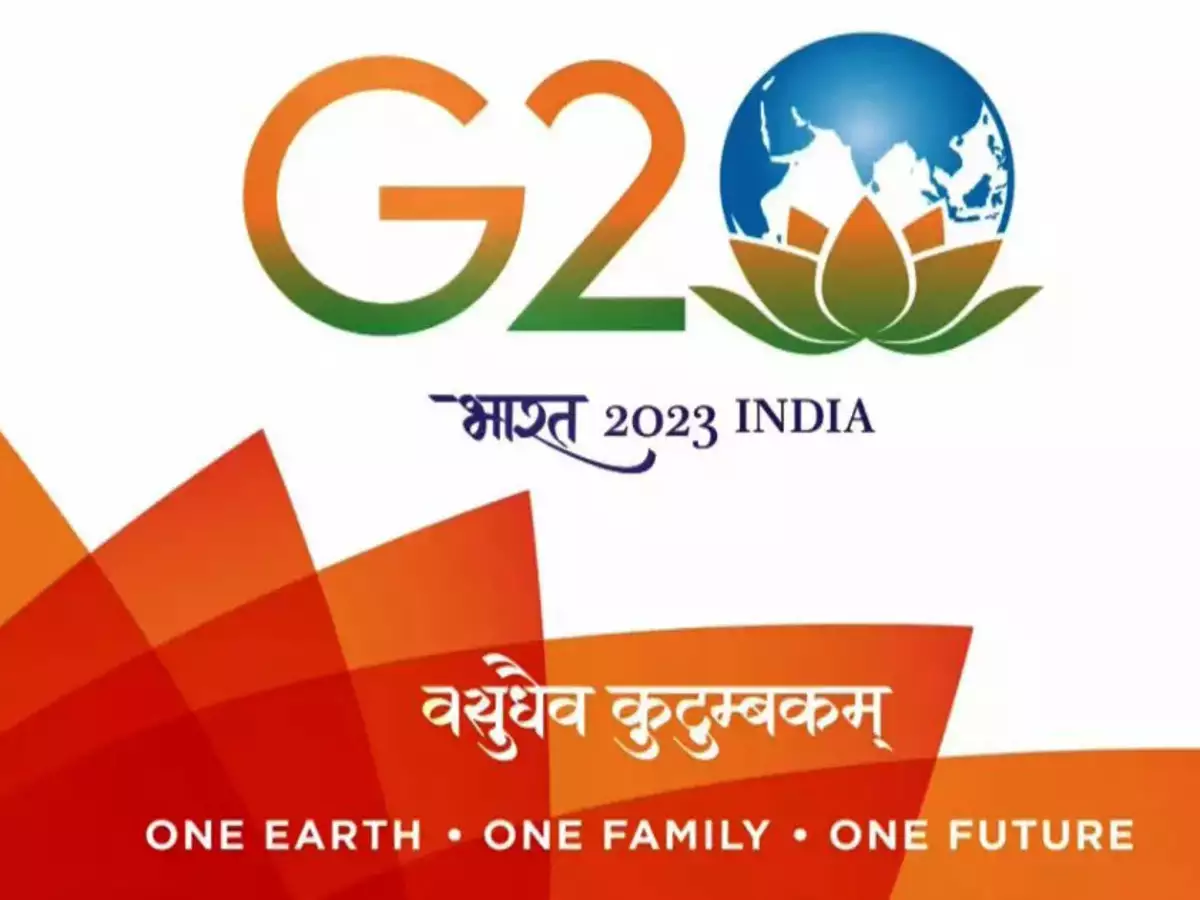 India's emerging Economic Power and G20 Leadership
The world met the new 21st century decade with a number of challenges. Foremost being the COVID-19 pandemic; where the world came at a standstill, economies stagnated and caused immeasurable distress across boundaries. The pandemic changed how we not only looked at world but also the way we lived in it. It is in times of crisis that the importance of effective global cooperation is highlighted. International institutions are established to mitigate this after effects of crisis. As the world comes closer and becomes one family, the interdependencies become stronger, establishing greater diplomacy. One such global platform that resonates with this notion of cooperation is the G20 Forum. Once a group of 7-8 nations is now a family of 20 strong nations and European Union believing in the greater good of the world. In the aftermath of the Financial crisis of 2007-09 the importance of G20 and economic interdependency became more transparent. Every year, one member nation hosts a G20 summit to strengthen relations. It is now India's turn to proudly put forth her strong presence in South Asia, her power and the culture. India will be hosting the 2023 G20 Summit and promote its ancient and most cherished Sanskrit phrase, Vasudhaiva Kutumbakam; which means "The World Is One Family".
As we talk about times of crisis, Sri Sri Ravi Shankar has wisely said that "Every crisis brings up your strength, skills and abilities. When problems come, ask for the strength to be centred", and that is exactly what happened in the case of our nation. Where other South Asian nations were noticed struggling, India emerged as a powerful force to reckon with. In economics, the numbers speak louder than words. Despite recession and the impending financial crisis India maintained a strong 7% GDP growth and showcased a better 'cost of living' compared to others. India's economic performance has been remarkable in spite of a pandemic and has done relatively better compared to the West. The Economist lists India in the 'Top 7 Economies in 2022'. Not only this, but the inflation rates of basic necessities such as food, housing and energy in the West are way higher than that of India; presenting a much better cost of living.

According to the Financial Times, India is a preferred nation as a partner within the Indian subcontinent. This is because of India's partnership approach towards investments with the private sector rather than creating dependencies, unlike China. This facilitated India in tripling investment to $32.5 bn in the last 8 years. Expanding soft power and regional cooperation has made India most preferred as a partner within the subcontinent.

Under Prime Minister Narendra Modi's leadership, investment in infrastructure was encouraged. This is because such an investment strategy has a direct multiplier effect as compared to the consumption strategy. The former strengthens the rupee more than 3 times, while the latter turns it around less than 2 times. Based on the performance under the Bhartiya Janata Party's governance, the following reasons makes India a strong, emerging economic power:


Investment ramped up to 19-20 Lakh Cr. per quarter.
Investment as % of GDP has grown from 27 to 31%.
Bank Credit highest in many years (18% as of October 2022).
Increased capacity utilisation in factories (72%, 2022-23 April-June)
Approximately 16 Lakh per month formal employment additions
A stable 6-8% GDP growth band.
The aforementioned reasons and India's performance sheds light on India's ability to become a regional power. According to Morgan Stanley, India is estimated to surpass Japan, Germany and become the third largest economy by 2027, gradually achieving its well-deserved global power status. Hosting the G20 Summit will help India foster its relations across boundaries and develop greater economic interdependencies due to its most preferred partner status.