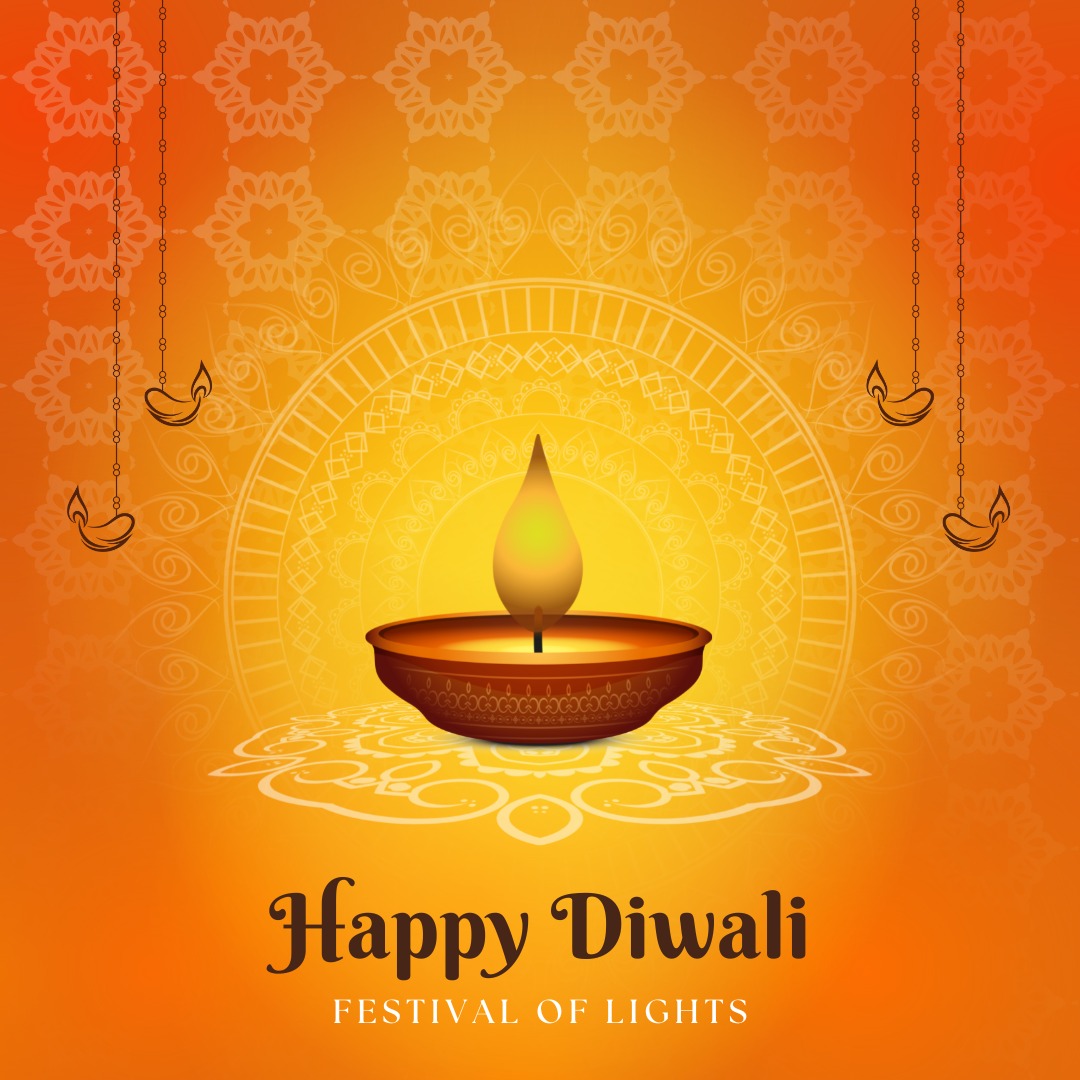 Happy Diwali
Dear,
On this auspicious occasion of Diwali, I extend my heartiest greetings to you all. May the festival of lights bring prosperity, peace and joy to your lives.
The past two years have been difficult for all. I would like to applaud you all for cooperating with the administration and dealing with the challenges of the COVID-19 pandemic.

Despite the difficulties, our spirit did not waver and we welcomed 2022 with open arms. Thanks to the newly appointed Shinde-Fadnavis Government, we celebrated all our beloved festivals wholeheartedly and with our people. Let us now celebrate the return of Lord Ram and the victory of good over evil with the same grandeur.


Last year has been quite eventfull. I extend my special appreciation to the students of Savitribai Phule Pune University. Their tremendous support in successfully executing the Honorable Prime Minister Narendra Modi's pan-India "हर घर तिरंगा" initiative and achieving a world record of 1.5 lakh photos proves that the youth of this country is indeed, a force to reckon with.

I would also like to applaud the Pune BJP workers' efforts in not only accomplishing the "अटलशक्ती महासंपर्क अभियान" but also informing the Punekars about BJP's key initiatives in Pune Municipal Corporation. The campaign was a huge success in reaching out to almost 1.5 Lakh households across Pune City. This feat would not have been possible without the participation of the party's leaders, corporators, activists. The guidance of Hon. Home Minister Shri. Amit Bhai Shah, Maharashtra's Deputy Chief Minister Hon. Shri. Devendra Ji Fadnavis and Higher Education Minister Hon. Shri. Chandrakant Patil has been motivating for all party workers. I extend my heartiest congratulations to all my colleagues and co-workers in BJP, Pune.

Hope your paths are enlighted with success and you are surrounded with love and warmth. Let us welcome the forthcoming year with positivity! As you celebrate this Diwali responsibly, may God bless you with good fortune and health.

Wish you and family a very happy and safe Diwali.

Thank you!
Yours Faithfully,
Rajesh Pande.